The Mariano A. Elia Chair in Italian-Canadian Studies encourages and promotes research from a variety of disciplinary perspectives on all aspects of Italian-Canadian life. It does so in three ways:
Teaching
One of the Chair's main goals is to encourage and support the teaching of Italian-Canadian Studies at both the undergraduate and graduate levels. At the graduate level the Elia Chair sponsors annual fellowships, administered by the School of Graduate studies, to support students conducting research in the field of Italian-Canadian Studies.
For more information, click here
Research
The Elia Chair supports faculty research in Italian-Canadian Studies through a program of faculty research/travel grants that are administered through the York University Office of Research Services.
The Chair also has been involved in the support of faculty exchanges with other universities, in Canada and other countries, to develop and strengthen Italian-Canadian Studies. One such link over the years has been with the University of Calabria.
For more information on previous projects, click here
Community Outreach
The Elia Chair celebrates the notion of a "university without walls" and has developed strong links and partnerships beyond the university with Italian-Canadian community groups to encourage the dissemination of knowledge of Italian-Canadian issues to the broader public. The Elia Chair also seeks the community-based preservation of materials important for understanding the Italian-Canadian experience.
Abril Liberatori is Assistant Professor in the Department of History, and holder of The Mariano A. Elia Chair in Italian-Canadian Studies at York University. She also serves as Vice President of the Italian-Canadian Archives Project (ICAP), and as the Associate Editor of the journal Italian Canadiana.
Her research focuses on twentieth-century identity formation, with a particular interest in gender, transnational, and oral history. She has published on topics such as language, memory, music, and food among Italian immigrants in North and South America.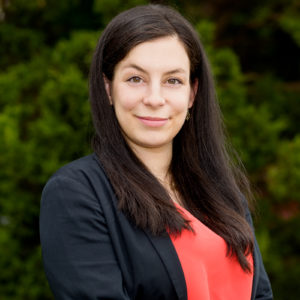 The obituary below is reprinted in memory of Dr. Mariano A. Elia, whose donation made possible The Mariano A. Elia Chair in Italian-Canadian Studies at York University. The obituary was written by Noelle Elia, a grand-daughter of Dr Elia, and was published originally in the Globe and Mail on Saturday 4 February 2006.
On January 24th, 2006, after a lengthy and valiant struggle with cancer, Mariano Elia passed away at the age of 88. A pioneer in Canadian building history, he left his distinctive mark on Toronto's architectural landscape.
Having defied death many times in recent years, it was easy to imagine he'd be back up for yet another round. While most people do less in old age, Mariano continued to seek out new challenges. He was the kind of man who, at the age of 86, bought the house next door to him, not because he needed to, but because it was a gigantic fixer-upper. It wasn't unusual to see him standing atop some scaffolding, oblivious to the danger – that was just his way.
Born in 1917, Mariano's story began like that of so many other immigrants coming to Canada. At the age of 12, he left the small town of Aprigliano in Calabria, Italy, and ended up in Toronto after a difficult passage through Ellis Island. One year later, in 1930, he was selling doughnuts door-to-door near his home on Ossington Avenue, struggling to earn some pocket change.
Mariano learned construction skills from his father and at the age of twenty-four, started his own company, Dell Holdings (later The Elia Corporation). In the 1950s, Dell was considered one of Canada's top five general contractors. At thirty-four, he developed the country's first successful satellite community, Erindale Woodlands, on 450 acres in Mississauga. The project was considered risky at the time because of its sheer size and rural location. This same drive and determination led him to later build large housing developments, schools and government buildings.
For those who knew him well, Mariano was complex, difficult at times, but never dull. "It wasn't just that he was a highly successful businessperson, a visionary really," Harry Arthurs, his friend and the former president of York University, recently wrote. "It was – for me – that he was a man of such extraordinary character. He had great spirit, great energy and great style. We talked about so many things: politics, children, history, architecture, land development, art, gossip, my university, even figs."
Time spent with Mariano often involved some sort of discovery, be it scouting property, discussing the subtleties of paint and light, taking long walks or learning how to cook risotto. He loved to work with his hands: he was a carpenter, bricklayer, a draftsman, a chef and an artist. From an early age, Mariano painted and sculpted; even painting on burlap when he couldn't afford canvas. He enjoyed gardening and even wrote poetry. His Calabrese-style cooking was rustic, improvisational and delicious.
In 1984, he created The Mariano Antonio Elia Foundation supporting humanitarian, educational, religious and scientific aims. As he once explained in an interview, "I learned at a very early age that I was in Canadians' backyard. I was the stranger and I was the one that had to adapt. It's my country now and I say I owe a lot to Canada." His commitment to philanthropy continued to grow in his later years. He established The Mariano A. Elia Chair in Italian-Canadian Studies at York University, The Dr. Mariano Antonio Elia Chair in Head and Neck Cancer Research at Toronto's Princess Margaret Hospital and The "Off the Wall" Hands-On Centre for Children at the Art Gallery of Ontario.
Mariano bore every honour he received with immense pride. In 1985, he accepted an honorary Doctor of Laws degree from York University. He was knighted (Commendatore) by the Italian government in 1988 and was also made First Honorary Citizen of the town of Rende in Calabria. Two years later he was made a Knight of Malta, Sovereign Military Order of St. John of Jerusalem.
Just over a year before he died, Mariano acquired a 100-acre working farm and any given Sunday might be spent with his youngest grandkids, collecting eggs and picking tomatoes. Then it was pasta or a frittata for supper back at his house. Big builder man that he was, this is how his family likes to remember him best.
Mariano was the father of Marlene DelZotto, Valerie Elia, Susan Zorzi, Paul Elia, Mario Elia and Lisa Elia Walsh; loving nonno of Lia, Michaele, Gian Paolo, Noelle, Rochelle, Sandro, Mariano, Emilio, Luca, Dylan, Kiri and Cody; bisnonno (great-grandfather) of James, Shannon, Alessandro, Ryan and Joshua. He is survived by his former wife Ines, his brother Ernest and sisters Helen and Gloria. He was the beloved uncle of Paul Mantella. A private service was held on January 26th.
If so desired, donations to The Mariano Elia Foundation can be sent to:
The Mariano Elia Foundation
1100 Central Parkway West, Unit 1
Mississauga, Ontario
Canada M5E 4E1.